Searching for a luxurious 3 BHK in Pune? You would be spoilt for choice then. With a plethora of projects to choose from, there has never been such a maddening rush about buying property in Pune. The fast-paced development of the city with Govt. initiatives and policies has made it a sought-after residential destination. Innumerable employment opportunities and academic options have people migrating to Pune from all parts of India and the world. There is a steep demand for luxury homes in the city. So, if you have been looking to buy one, check out the luxurious 3 BHK Flats in Ravet at Vision Vanessa.
Vision Vanessa comes from the house of Vision Creative Group. The group is a reputed name in Pune real estate circles. Since its inception in 2006, they have created and delivered commercial and residential projects in Pune. Vision Vanessa is a world-class luxury project offering 3BHK Flats in Ravet, Pune.
A Customer Testimonial for 3 BHK Flats in Ravet
A customer who recently purchased a Ravet 3 BHK flat here observed, "From the first-day visit to registration day, the whole process is very clear and supportive. Overall, the whole team, from sales to CRM, is very supportive and good." Another customer who inquired said," The project is excellent with good connectivity within PCMC limit and my budget." He was appreciative of the fact that the developers made timely deliveries during the Covid pandemic without compromising on quality.
These 3 BHKs in Ravet for sale at Vision Vanessa are gaining popularity among home buyers in Pune. These spacious homes are a perfect fusion of traditional and contemporary architecture. The design and layout cater to modern-day needs. You get exemplary views of the city from the balconies. There are king-sized suites and master suites. Ravet 3 BHK flat price at Vision Vanessa is nominal and affordable, given the contemporary amenities the project offers. Get yourself an exquisite living experience at Vision Vanessa.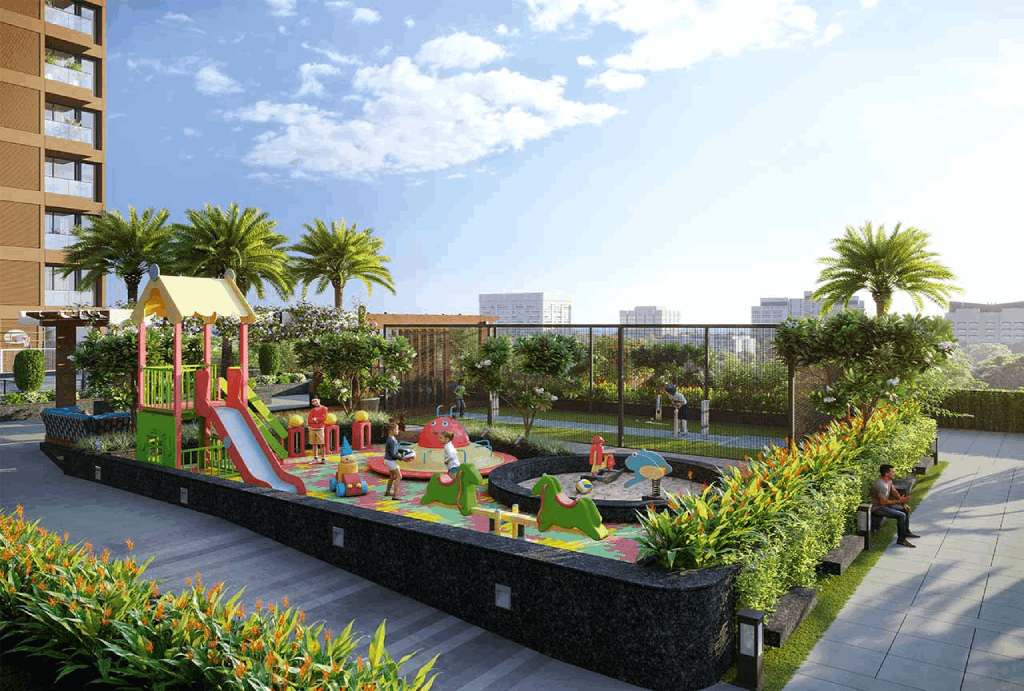 These 3 BHK Flats in Ravet are for those seeking an opulent lifestyle. The project is replete with all modern comforts and amenities. There is a designer lobby and a landscaped garden to welcome you. For fitness enthusiasts, there is a gymnasium, an indoor games room, and a multi-purpose court. Children have a designated kid's play area. If you are an outdoor person, jog or take a walk on the walkways. There is ample parking space for the residents. There is a video door phone facility for enhanced security of the residents.
These 3BHK Flats in Nigdi-Ravet, Pradhikaran, at Vision Vanessa, enjoy the perks of a good location. The area is quite developed with good physical and social infrastructure. There are good schools and hospitals in the vicinity. For your everyday needs, there are markets close by. There are various open areas and parks in the locality.
Final Thoughts
With a growing migrant population in Pune, there is a dire need for housing to accommodate this population. The city has witnessed exponential growth in the last few years. From infrastructure to IT and industrial development, Pune is growing by leaps and bounds across all sectors. Moreover, owning a home in a city that shows immense growth potential augurs well for the investment you would make. These 3 BHK flats in Ravet for sale are a perfect investment bet for the future. You can be assured of handsome returns in years to come.
Buying a home is a cherished dream for all of us. Get yourself the best, book a 3 BHK flat in Ravet with Vision Vanessa.